Logon Tracking tracks both successful console logons as well as a variety of network logons - both failed and successful.
Console Logons
Tracks interactive logon sessions made either physically or through remote desktop (terminal services). This feature collects a variety of information about a logon session, such as the source computer, logon durations and more. Please see Console Session for more information.
Network Logons
Network logon tracking includes the following:
•Logon Failure Analysis: Tracks all authentication failures
•Domain Account Authentication: Tracks all successful domain account authentications
•User Logon by Server Type: Tracks all logons
See Network Logons for more information.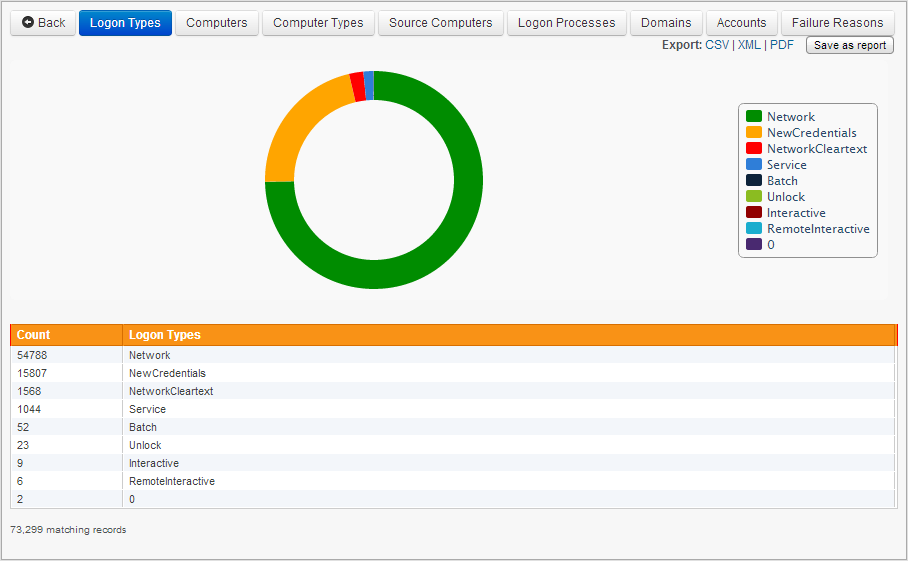 Logon By Type: Logon Type Distribution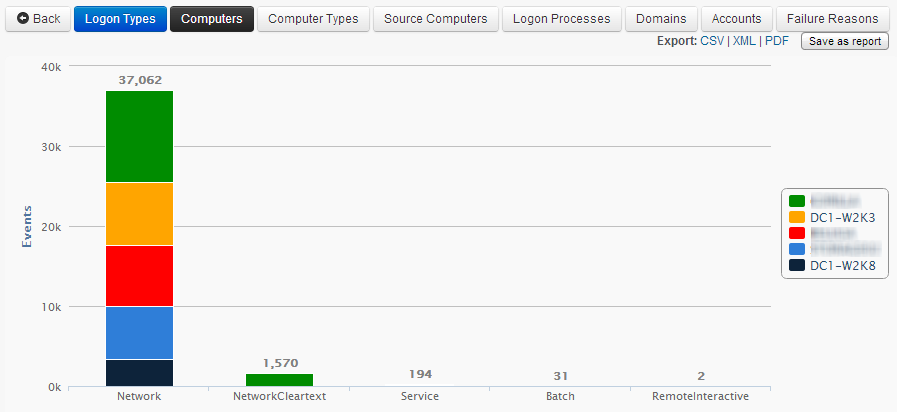 Logon By Type: Logon Types grouped by domain controller