Each user account has the ability to set the default page, and subsequently a default search, in the web reports under their user account.
Configuring the default page for a user
Under Security & Accounts you may set the default page for a user account. By default, each user will load the Network Dashboard.
In the web reports:
• Navigate to Settings -> Security & Accounts
• Select the user
• Set the Default Page
• Save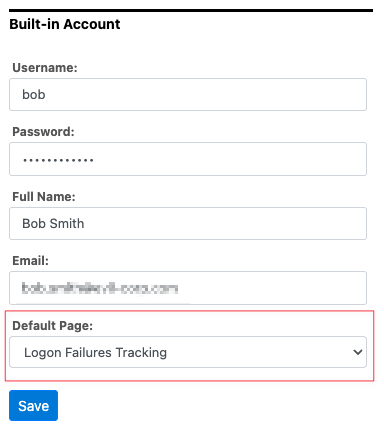 Setting Default Search Report
You may set the default search for a given page by saving a report and then marking it as the page default.
First, save a custom report: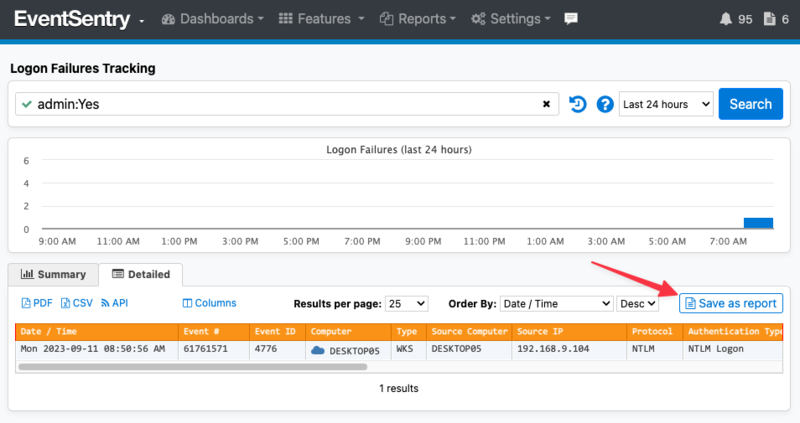 Then mark the report as the Page Default: