Built for Humans
Effortlessly meet CMMC security requirements
Flexible Dashboards
Customized for NIST / CMMC, help you keep an eye on important metrics to ensure you stay compliant.
Reporting
Includes ready-to-run compliance reports that can be scheduled, emailed or run on-demand.
Full SIEM
EventSentry includes log, FIM, AD & network traffic monitoring - in one single product.
Security
Alert on suspicious processes, malicious network activity, port scans and more.
Validation
Validate security settings across your entire Windows network against required and recommended settings.
Bonus
EventSentry also offers a complete software, hardware inventory along with health monitoring.
"In a day and age where everything has a maintenance agreement, this is one of the few that stand out as being genuinely worthwhile. The technician support is fantastic, the updates are regular and timely, and the product works like it is supposed to." >> READ MORE
Jamie H. (Director of IS&T, HIPAA Security Officer, PrimeWest Health)
"EventSentry's multifaceted feature set has helped NMFTA predict and avoid Windows Server® crashes, Microsoft® SQL Server® failures, configuration problems in its VMware® environment, and malicious attacks against workstations and servers." >> READ MORE
Urban Jonson (CTO of NMFTA)
Perpetual License
You own the license
No Data Limit
Avoid unexpected costs
No Sensor Limit
Full visibility of your network
What is CMMC and how is it different from NIST 800-171?
CMMC is a 5-tier DoD (Department of Defense) cybersecurity standard which requires that all DoD contractors and subcontractors meet a minimum security standard. Which tier a contractor has to adhere to will depend on the sensitivity of the contract and whether and how CUI (Controller Unclassified Information) and/or FCI (Federal Contract Information) data is stored, although most contractors will likely need to adhere to level 3 or higher.
CMMC is largely based on NIST 800-171, NIST 800-53 and FAR 52.204-21, but also introduces its own controls. The key difference with NIST 800-171 is that CMMC is both tiered and mandatory. Unlike NIST, companies cannot self-certify and will need to pass an audit before they are considered compliant.
It's estimated that up to 300,000 companies in the U.S. will need to adhere to some level of CMMC compliance. Due to the trickle-down effect, this will include organizations that are not traditionally considered a DoD contractor.
Self-Assessments are no longer enough
Level 1
Basic
17 Practices
Level 2
Intermediate
72 Practices
Level 3
Good
130 Practices
Level 4
Proactive
156 Practices
Level 5
Progressive
171 Practices
Full visibility within reach
EventSentry starts with a powerful baseline configuration and makes it easy to expand to the specifics of your environment.
Automatically respond in real-time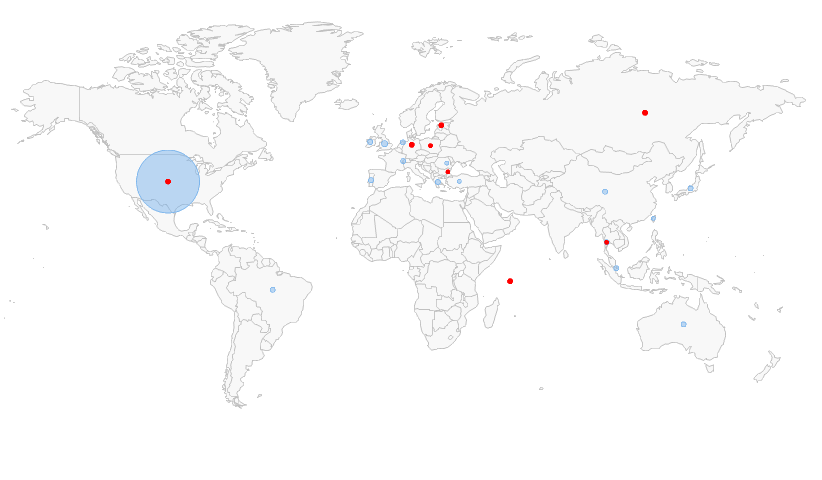 Affordable CMMC Compliance Software
Start an evaluation

FREE fully functional for 30-days

Install EventSentry

Quick installation / Monitor in minutes

Become & Remain Compliant

Peace of mind included