Using Filter Timers
Clearing the filter (Step 3 of 5)
Setting up the clearing filter
Now we will need to setup a filter that will clear our Spooler Stop filter. The easiest way to accomplish this would be to copy and paste the filter. The clearing filter will be the same as the Spooler Stop filter, with the exception of the filter text.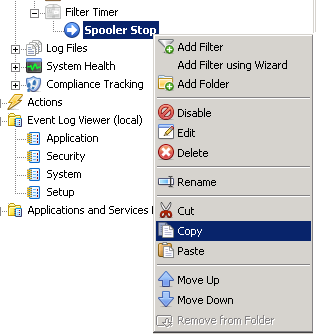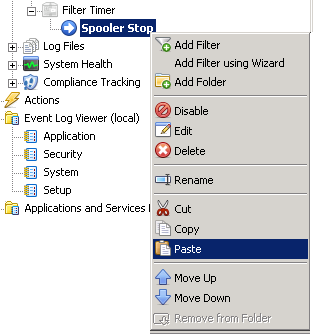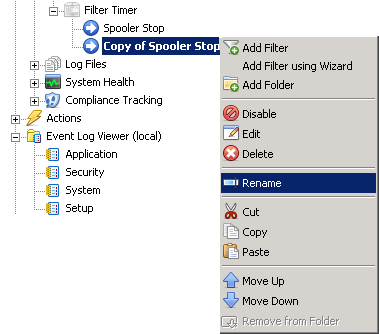 We will rename this filter to Spooler Start.
The only change we will make to the Spooler Start filter is to change the filter text from "Spooler* *Running to Stop*" to "*Spooler* *Stopped to Running*", that's it.