We're excited to announce a new version of EventSentry Light, our free server and log monitoring solution.
EventSentry Light is:
completely free
does not show ads
does not require a registration
does not expire
To see all the new features which were added to full release EventSentry v2.93.1, see "EventSentry v2.93.1 – Part 1" and "EventSentry v2.93.1 – Part 2".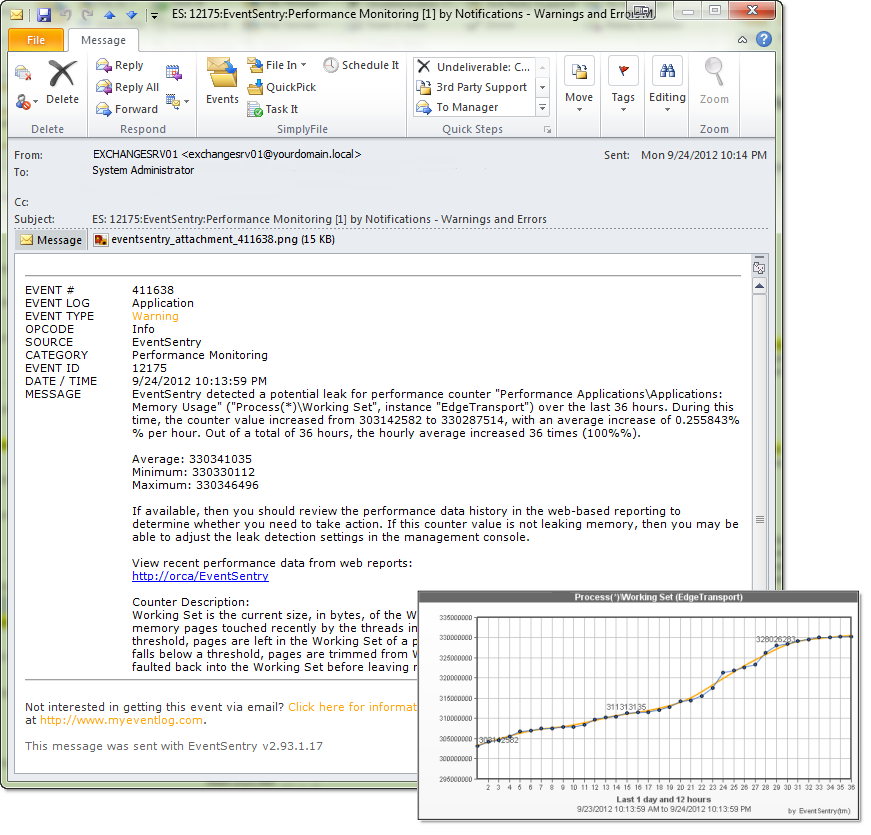 In addition to the new features and bug fixes of the 2.93.1 release, we also decided to make the latest version of EventSentry Light even more useful for sysadmins by enabling several features which were previously only available in the full version:
Process Action is now available, so you can now launch scripts and/or processes as a response to event log entries
Custom event logs as well as custom event log channels (Windows 2008 and later) can now be monitored
Services can now be controlled in addition to just being monitored
All event logs can now be backed up
Event Log backups can be compressed
NTP (Network Time Protocol) feature can now adjust the local time
Limits can now be applied to actions
Email actions: All features are now available
Import/Export feature in management console is now available
Variables support is now available
In addition to the above new functionality, we also increased many of the existing limitations:
# of event log filters: Increased to 5 (from 4)
# of monitored services: Increased to 6 (from 4)
# of event log backup schedules: Increased to 3 (from 2)
# of actions: Increased to 3 (from 2)
EventSentry Light v2.93.1 is a significant upgrade from v2.92, with many new features now available to light users. Remember, with EventSentry Light you can:
So if you're running EventSentry Light v2.92 or older then the time to upgrade is now! If you're not using EventSentry at all, then the time to install it is now – you have nothing to loose.